Special Poll
In the latest polls, President Biden narrowly surpasses former President Trump, with a slim lead of just 1 percent.
Biden's approval hovers between 45 and 49 percent when pitted against various Republican contenders for the presidency, maintaining a slight advantage over Trump. Contrarily, Florida's Governor, Ron DeSantis, surpasses Biden by a margin of 2 points, while former South Carolina Governor Nikki Haley leads by 4 points, as revealed in the poll by Fox News.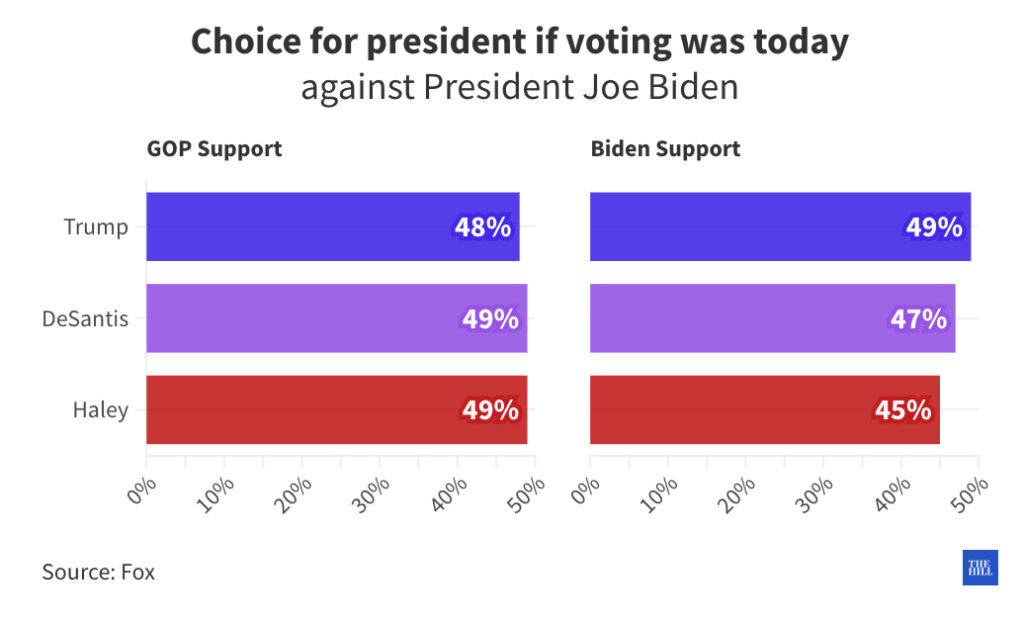 Significantly, this Fox News poll, disclosed on Wednesday, indicates a notable shift: it's the initial instance in this political season where Trump trails Biden more than other potential Republican nominees.
Amidst an ongoing civil fraud trial in New York, Trump remains at the center of controversy. The state's Attorney General, Letitia James, accuses him of manipulating the financial statements of his properties and businesses. Nonetheless, despite these legal hurdles, Trump continues to dominate the Republican primary landscape, according to the poll data.
He commands a robust 59 percent backing among Republican primary voters. Meanwhile, DeSantis garners 13 percent, Haley secures 10 percent, and business tycoon Vivek Ramaswamy receives 7 percent of the support. Other notable figures, including former Vice President Mike Pence, ex-Governor of New Jersey Chris Christie, and Senator Tim Scott of South Carolina, each obtained less than 5 percent support in the current polling data.