A recent poll by Morning Consult unveiled that both former President Donald Trump and Florida Governor Ron DeSantis lag behind President Joe Biden in potential one-on-one electoral contests.
According to the poll's findings, in a hypothetical matchup of registered voters, Trump is behind Biden by a margin of 2 percent. Meanwhile, DeSantis, who is seen as a rising star in the Republican Party, trails Biden by a more significant 5 percent.
Despite these numbers, Trump remains the dominant figure in the early stages of the GOP presidential primary race. DeSantis, on the other hand, emerges as Trump's nearest rival within the Republican Party.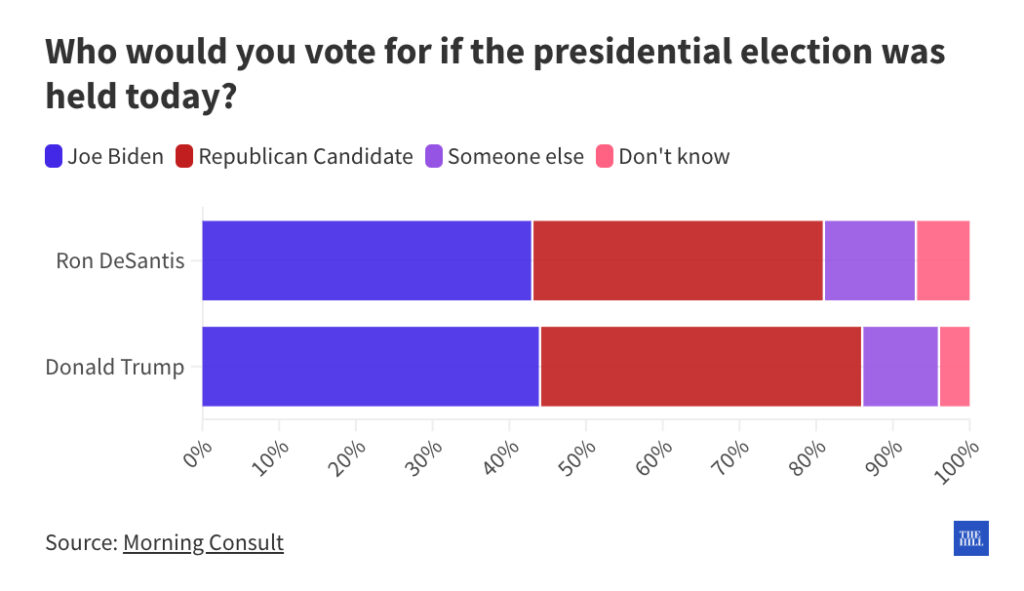 Interestingly, the poll also highlighted a significant portion of the electorate that remains undecided or is leaning towards third-party candidates. In the hypothetical contest between Trump and Biden, 10 percent of the respondents expressed a preference for a candidate other than the two, with 4 percent being unsure of their choice. Similarly, in the DeSantis-Biden matchup, 7 percent of the voters were uncertain, with a similar 10 percent favoring another candidate.
The poll's analysis pointed out a slightly higher degree of uncertainty among voters when considering a DeSantis-Biden race. It stated, "Voters are slightly more uncertain about who they would support or say they would opt for 'someone else' when Biden is matched up against DeSantis."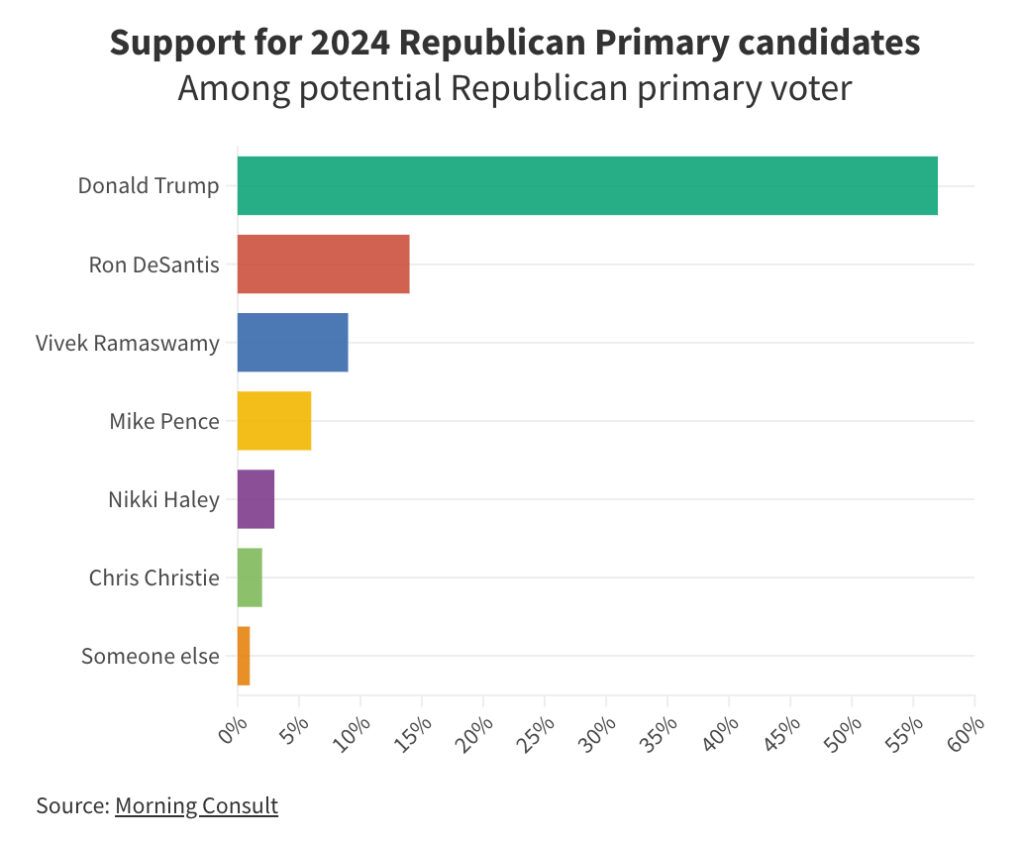 Furthermore, the poll provided insights into the current standings within the GOP. Trump, with his enduring influence on the party, leads the Republican field by a substantial margin, securing 57 percent support. Following him is DeSantis with 14 percent. The third position is held by entrepreneur Vivek Ramaswamy, who has managed to garner 9 percent support.
In summary, while Trump continues to be a formidable figure within the GOP, the Morning Consult poll indicates that in a direct matchup, both he and DeSantis currently trail behind President Biden. However, with a significant portion of the electorate still undecided or leaning towards third-party options, the political landscape remains fluid and dynamic.