A recent poll shows that President Joe Biden's approval rating has fallen to nearly the lowest point of his presidency thus far. According to the poll, conducted by a reputable polling firm, only 43% of Americans approve of the job Biden is doing as president, while 51% disapprove.
This drop in approval ratings can be attributed to several factors, including the ongoing COVID-19 pandemic and the current state of the US economy. Despite the administration's efforts to combat the pandemic and distribute vaccines, cases have continued to rise in some areas, and some Americans may be dissatisfied with the government's response to the situation.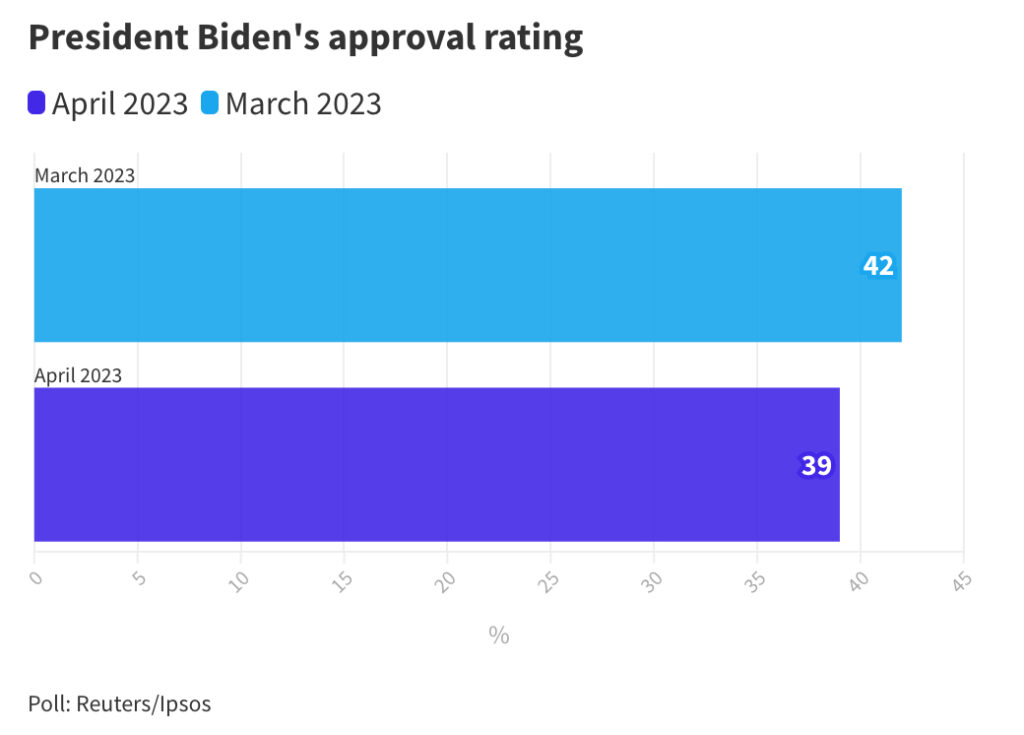 Another factor that has likely contributed to Biden's declining approval rating is the current state of the US economy. Although the administration has taken steps to address issues such as inflation and supply chain disruptions, many Americans are still feeling the effects of the pandemic on their financial situation, which could lead to lower ratings.
In addition, Biden's recent policy proposals have not been met with universal support. For example, the proposed increase in corporate taxes to fund infrastructure projects has faced criticism from some businesses and politicians.
The declining approval ratings could also have implications for Biden's legislative agenda, particularly as he seeks to pass infrastructure and social spending bills. With a slim Democratic majority in Congress, the president will need to maintain support from key constituencies in order to pass major legislation.
Overall, while approval ratings can fluctuate over time, the current trend is a concern for the administration. The coming months will be crucial in determining whether the administration can regain support from the American public and effectively address the challenges facing the country.